Use our strategies to participate from the success. We offer different trading systems that we carefully developed and optimized over many years. We only trade Forex by using our own Harmonic Wave Strategy.
Key facts of our trading systems:
High diversification on the Forex market by trading multiple major pairs
Small risk per position
No news trading
No hedge trading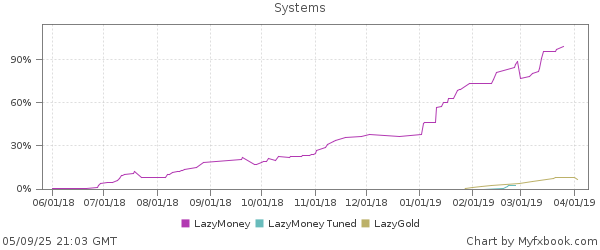 Strategy 1: LazyBull
Our Trading Following Strategy.
Strategy 2: LazyMoney
Our Basket Forex Strategy.